Do you need a new website or are you thinking about a re-do?
Do you have the time and knowledge to do it yourself?
Not sure about what to include and how to layout your website?
Give us a call!
We Create Affordable
Websites for Small Business
Save money on your website when you let htgn web services handle all the details.
Many web design companies require a minimum of a $1,000 to design a basic website. If you want something extra, expect to pay more – a lot more.
By requiring a custom design, you've just introduced complexity which relates to more time to finish and more money. One of the most time consuming steps in the process is developing the copy and media for the site. This is where you come in. Only you truly know your business and we are here to help you get it online.
We believe in the power of WordPress and use it exclusively. It's been the standard for out-of-the-box web publishing for many years. It's a FREE open-source content management software that has been developed in collaboration with coding experts world-wide. It's estimated that it now powers over 30.2% of all websites. Initially designed for bloggers, it is now used by Fortune 500 companies, small business and for e-commerce. Most important, it's very search engine friendly.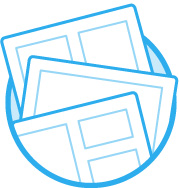 Hosting
First, we help find a domain name and get it registered – in your name.
We will then arrange and setup hosting for your website. We have found SiteGround.com to be one of the best. They currently offer hosting packages at 60% off starting at $3.95/month! And, domain name registration starting at less than $15.95/year.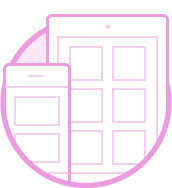 Design
Next, we will install the latest WordPress version and configure for the best results.
We will also install and setup important plug-ins to provide additional features like security, SEO and optimization.
Then, we will get to work on your website. The sooner we receive high-quality photos and copy, the quicker we can started.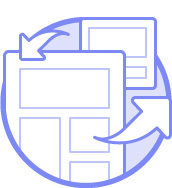 Maintenance
Once your website is online, the job is not necessarily finished. To ensure top listings on the search engines, content should be updated regularly. More importantly, software will need to be updated to keep your website running safe and secure.
If you do not feel comfortable doing this, we offer a monthly maintenance plan that also includes (3) hours of changes/revisions per month, web traffic reporting and annual domain name renewal.
Kim's Katered Affair, located in Warren, Indiana started out as a full-time catering business serving the northeast Indiana community. Recently, she opened her first brick & mortar location in downtown Warren where she offers a lunchtime meal Monday through Friday and evening meals on special occasions.
Mazie's Flowers recently opened in downtown Markle, Indiana. The shop offers unique floral items for any occasion and has a varied selection of special gifts and home decor.
The Warren Area Chamber has been serving the business community since 1984. Chamber member benefits include numerous networking opportunities and events, training seminars, leadership development, special offers to Chamber members from Chamber members and access to group health/dental/vision insurance.
Our attention to service and quality has made us who we are today. Our client always comes first, and we will continually strive to exceed your expectations.
Want to know more about what we offer?
Give us a call today or send us a message below!
Copyright ©2018 | All Rights Reserved